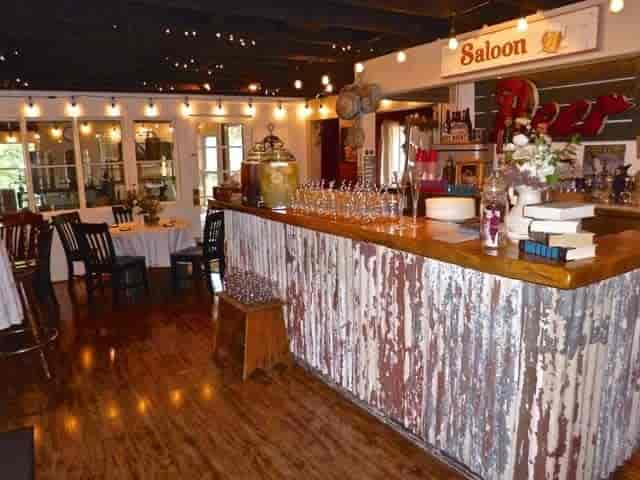 Private Events
Join us in the Restaurant
You are always welcome to join us, and order off of the menu for your parties. Seating can be limited and we recommend this for only the most casual of events. Our party coordinator can work with you on "best time trends" and offer specialty appetizers ordered in advance for your group.
*Please note that party decor is not offered or allowed within the restaurant.
Party on the Deck
Our upper deck can be reserved for a private hosted gathering.

Enjoy the "Pizza Tasting Experience" in which our Artisan Chefs create for you a three course pizza meal, fresh salads, seasonal fruit and ice tea beverage service. Gracious touches abound, with centerpieces and rustic elegant decor. Your host will offer individualized attentive service for you and your guests.

Party Time Frame: Two Hours $35.00 per person + sales tax & service fee
Minimum guest counts apply (variable depending on date & time)
Maximum guest count 24 people
Private Venue, Willow Woods Park
Our premiere offering, gather and dine within our cabin neighborhood, highlighted by the gardens, trees and fountains. his unique setting will offer a memorable experience for your party, under the twinkle lights in a place filled with forest tranquility.

We take the "Pizza Tasting Experience" to our back park, offering your guests a private area within this historical site. In addition to your custom dining area, including linens, centerpieces and decor, your party will enjoy our circa 1923 log beverage cabin, private restroom and individualized service.

Party Time Frame: Two Hours $45.00 per person + sales tax & service fee
Minimum Guest Count 30 
Maximum Guest Count 50
Private Events Inquiry
Savor our fire-roasted artisan pizza selections, and fresh gourmet salads, using only the finest locally sourced ingredients. Our pizza chefs will proudly offer you the best pizza on the mountain. Located just 5 miles from lake arrowhead village.

Please fill out the form and tell us a little bit about your event. We will get back to you soon!